We are about a week into my favorite sporting event of all time: The Olympics! Every 2 years I become glued to my T.V. for 2 weeks as I cheer on Team USA in every sport from swimming to figure skating to table tennis. I'll never forget my first Olympic memory. I was just 6 when the magnificent 7 took home the gold. I vividly remember becoming obsessed with those adorable gymnasts. Kerri Strung and Dominique Moceanu were my heroes. I had their posters on my wall and I even owned Olympic Gymnast Barbie. And that was it, my heart belonged to the Olympics forever.
I'll be the first to admit I become a bit of a nationalist during the Olympics. I have been known to get a little upset when athletes from other countries end up higher on the medal stand than the Americans. Despite my turning into a "nationalistic olympaholic", I really do love the international spirit of the games. There is something so special about people from all different countries, cultures, and backgrounds coming together to share their love of sport. I also love the unity it brings to the U.S. Here in the United States we often focus on our differences. It tends to always be Democrat vs. Republican, Yankees Fan v. Red Sox Fan, etc. but during the Olympics we all join together to cheer on Team USA.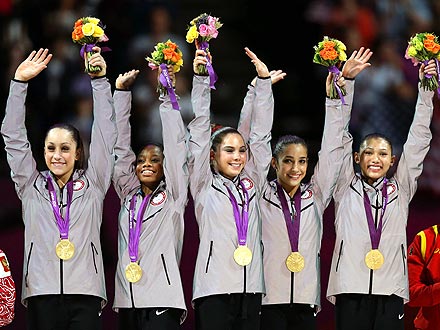 This past week, as I have enjoyed watching the Fab Five take home team gold in gymnastics and Michael Phelps become the greatest Olympian of all time, I've found myself wanting to rock the red, white, and blue as much as possible. From patriotic nails to an American flag scarf here are some of my favorite ways to fashionable support Team USA.
Blake Lively's red maxi and vest are the perfect way to subtly wear red, white, and blue without wearing the stares and stripes.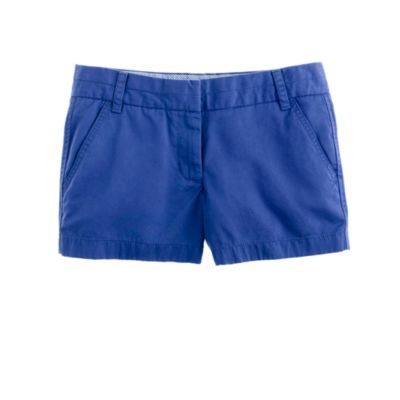 I love these shorts from J Crew. They are a light weight cotton and just the perfect length (not too short and not too long) AND they come in awesome colors! Pair these blue ones with one of these tops from the perfect patriotic outfit!
Although I am a huge fan of subtly adding red, white, and blue into your wardrobe sometimes you just have to go all in and wear the stars and stripes
I hope you enjoyed my Olympics themed post. I will try and updated this blog more frequently as my summer internship comes to a close.
Until next time XOXO
Ryen